It's amazing what you can learn in a year. A year can make you, break you, and change your life. My life has been irreparably changed. I waded into a most familiar, unfamiliar world.
Let me explain.
I've been encapsulated in the educational sphere my whole life. I grew up with a mother who is not only an educator, but a seasoned pro. Sick days meant hanging out with Mom at work. Early dismissals meant Mom coming during lunch to get us and heading back to work. In-services meant sitting in the lobby quietly till the meeting was over. Beginning and end of year meant classroom helpers. I've been behind the scenes for years. I've witnessed the triumphs, tragedies, and the occasional and unavoidable politics. Even so, as a young girl, I one day hoped I could have the chance to be a part of it. But I grew older. I pursued other things.
When we landed in Kuwait about a year ago, I was not too sure what the next year would look like, let alone the next few months. And then... things happened. I met a guy named Joe.
Turns out Joe and I went to the same university. MIND BLOWN. Joe and his wife were here to teach as well, at two different schools. Joe mentioned that I should apply for an office position they had open at his school. So I did. And within a few days and few chats...
I began my first year as a teacher.
I remember the first day. Trying to figure out what I was supposed to do with what seemed like 3 hours of home room because I may or may not had gone through everything I had planned in 30 minutes. Nervous? Nah.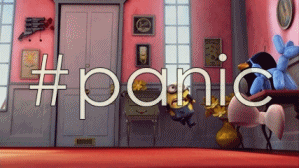 I remember standing in front of 21 pairs of eyes. I knew they were just as scared as I was except I had to try and hide it.
I remember trying to show that I was in complete control but deep down I was second guessing my every move and decision.
But thankfully, I made it alive with my immunity system intact. My mind can not comprehend how quickly this last year went by. I've learned a lot within this one year. Here are some things I learned throughout my first year teaching abroad and I hope to keep these in mind throughout this next year as well!
1. The first is get some sleep.
Teaching is no joke. During the first couple of weeks I was teaching, I was seriously in bed by 7pm. It's SO important to get sleep especially because...
2. Your immunity system works overtime times 10!!!
Which is why...
3. Hand sanitizer is
basically your
best friend
. Colds, snot and children sneezing into their hands makes you aware of every.single.thing.you.touch.
4. Dry erase markers
do not last long in the hands of children.
5. Long days are inevitable. A filing cabinet drawer full of snacks makes it better. Goldfish is a must.
6. Fill your desk
with important things like
spider man
band aids
, safety pins, stickers, and hair ties.
7. Progress is not always immediate. Slow progress is still progress.
8. Keep your pens and pencils separate from the ones you let your students borrow. They will not bring them back.
9. Students show that they care about you in different ways than you might expect.
10. You can never be too specific with your instructions. Never.
One day in class we were reviewing the nouns and verbs in sentences. I would write a few sentences down on the white board, we would complete them as a class. When I would run out of space on the white board, I would
erase the sentences and write more. This time around I wrote a few sentences up on the board and gave the class a few minutes to do them on their own. As I was going around to check progress I came up to one student and saw that he had barely started writing. I said "Abdulwahab, where are your sentences?" His response, "Ms., I do. You erase... I erase." Something that I assumed was common sense, was not. So go all out!
11. The Internet will be down on the exact days that you plan on using it in your lesson. The likelihood of the Internet being down increases when your principal is formally observing your lesson. So, be prepared... times 3.
12. Always make more copies
than you will need. Then, make a few more copies just to be on the safe side. They will
disappear
. Trust me.
13. Ice Cream.
Cupcakes. Law and Order
. Find the things that help you recover from a long day. The more ice cream the merrier!
14. Rely on Jesus
. As a teacher I was tested on a daily basis. Any weakness I have was thrown in my face. I battled thoughts of not feeling good enough and being incompetent. I failed many times. I had to remind myself of the gospel everyday. I had to learn when to seek help from others, whether from my peers, family, or friends. I had days where I just needed to vent. I couldn't do it alone and thankfully I had people by my side who guided me the entire way. There were many times that I just
didn't
know. I
didn't
know what to do, how to handle a situation or what was coming next. I am thankful for all of you who
encouraged
me, listened, and gave me so much help.
I was given a chance and there were people who took a chance on me.
As I embark on my second year, by no means do I have it all figured out. I will make mistakes this year. I will have to ask for forgiveness. I will have to beg the Lord to use me despite my shortcomings and failures.

And although I have found myself more exhausted at the end of a work week, there is no shortage of amazement with watching these creative little minds operate on a daily basis. I am amazed with their ability to forgive without holding any grudges, reminded daily how to love and be loved. I am thankful for the

reminder that although I fail daily, Jesus does not.
A special thank you to my elementary teachers at Whidby Montessori. There were many days that you all rescued me. In a moment of question or confusion, I would think to myself "What did Ms. Aasletten do when this happened?" or "How would Ms. Cunningham talk to this student?" or "How did Ms. Bigham teach this?" Your grace, love, and patience has remained with me so many years later. I am grateful for all your work and dedication throughout your many years of teaching. You certainly changed my world and have given me an opportunity to do the same years later.
"

I did then what I knew how to do. Now that I know better, I do better."
Proof that I was really responsible for teaching a group of kids!
My First Class // Grade 3 // 2013-2014
If you are interested, you can follow Joe and his wife on
his blog here
.
Also! Thank you Mom! :)